← Back / Work
Case Study: Printdesigns
Achieving 200% YoY revenue growth for a thriving printer through iterative design.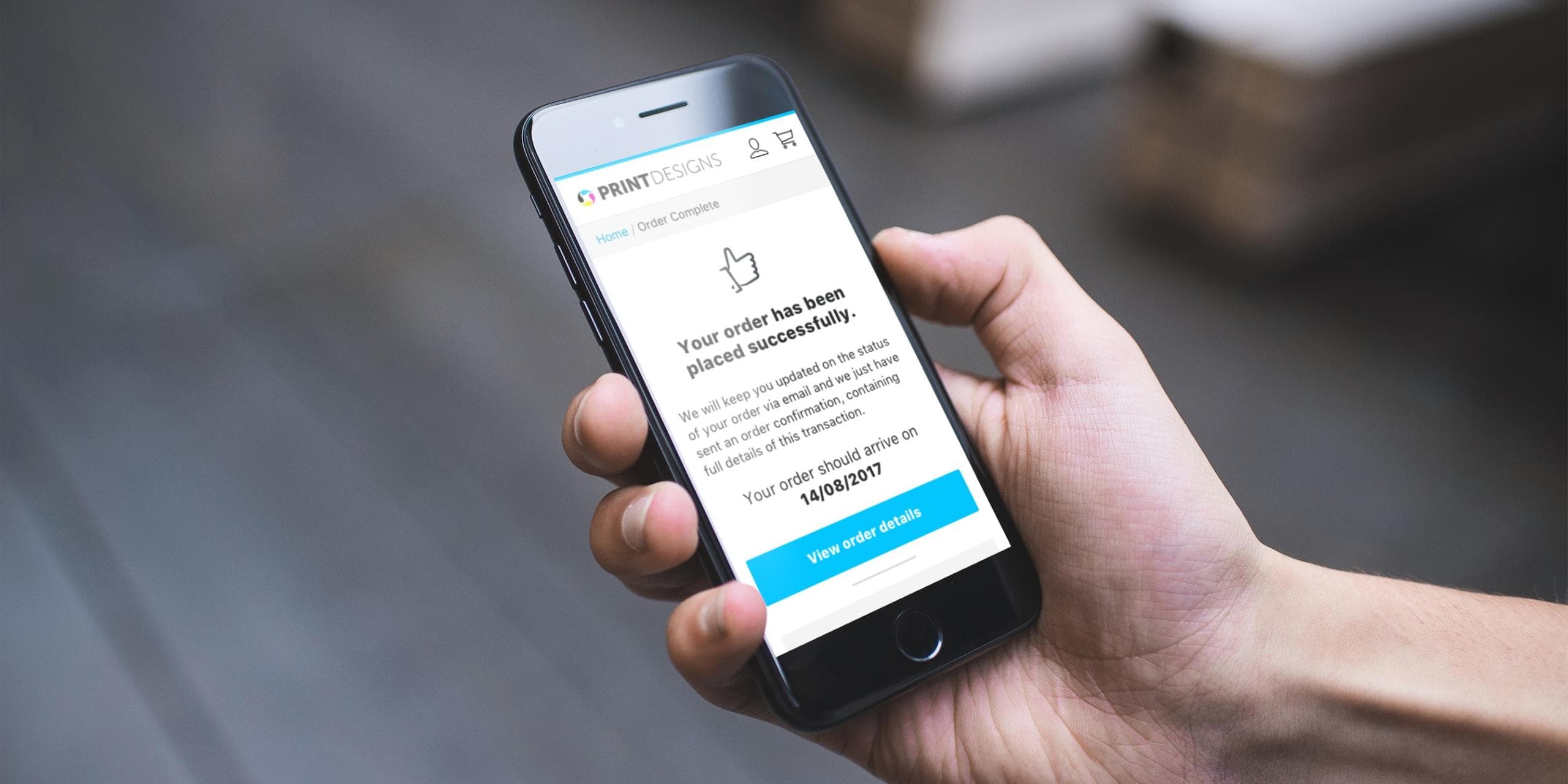 Overview
Printdesigns is a nationally recognised large format printer and a seller of exhibition displays. Since 2016 we are responsible for the continuous user experience improvements to their online store.
Methodology
Through close collaboration, deep understanding of business and our iterative approach to design, we've been able to help them stay ahead of the competition.
Last year, we streamlined their online checkout by mapping customer journeys. Now, it meets audience requirements for a secure, clear and informative process that goes out of the way, while an improved artwork uploading process ensures customers can enjoy smoother experience each time they place an order for a printed product.
In addition, we helped customers satisfy their primary needs (download/print invoices, track order progress, contact customer service), by overhauling the entire customer account area, which now allows customers to manage their accounts from any device with a web browser and Internet connection.
Project Scope
Redesign with a particular focus on customer retention.
Better mobile experience via responsive web design.
Improved checkout experience to facilitate higher conversion rates.
Focus
Customer Journeys, Interactions
Deliverables
Strategy, Concept, UX, UI
Do you have a project for us?