← Back / Work
Case Study: tigerVPN
Bringing a new SaaS product to mainstream in a competitive market vertical with informative design and exceptional user experience.
Overview
Choosing a fast, secure and reliable service is a challenge for people who do not necessarily understand the concept of Virtual Private Networking. tigerVPN aims to bridge the gap between a privacy geek and the average Joe.
Through lighthearted and informative copywriting, as well as easy-to-follow design of a sign-up flow, we've helped tigerVPN not only achieve their dream of bringing the VPN to mainstream, but also become profitable from day one.
In addition, just a few months after launch they've received financial and logistical support from Voxility, one of the biggest Infrastructure-as-a-Service providers in Europe.
Contributions
Audience Research
Product Strategy
Copywriting
Experience Design
User Interface Design
Responsive Web Design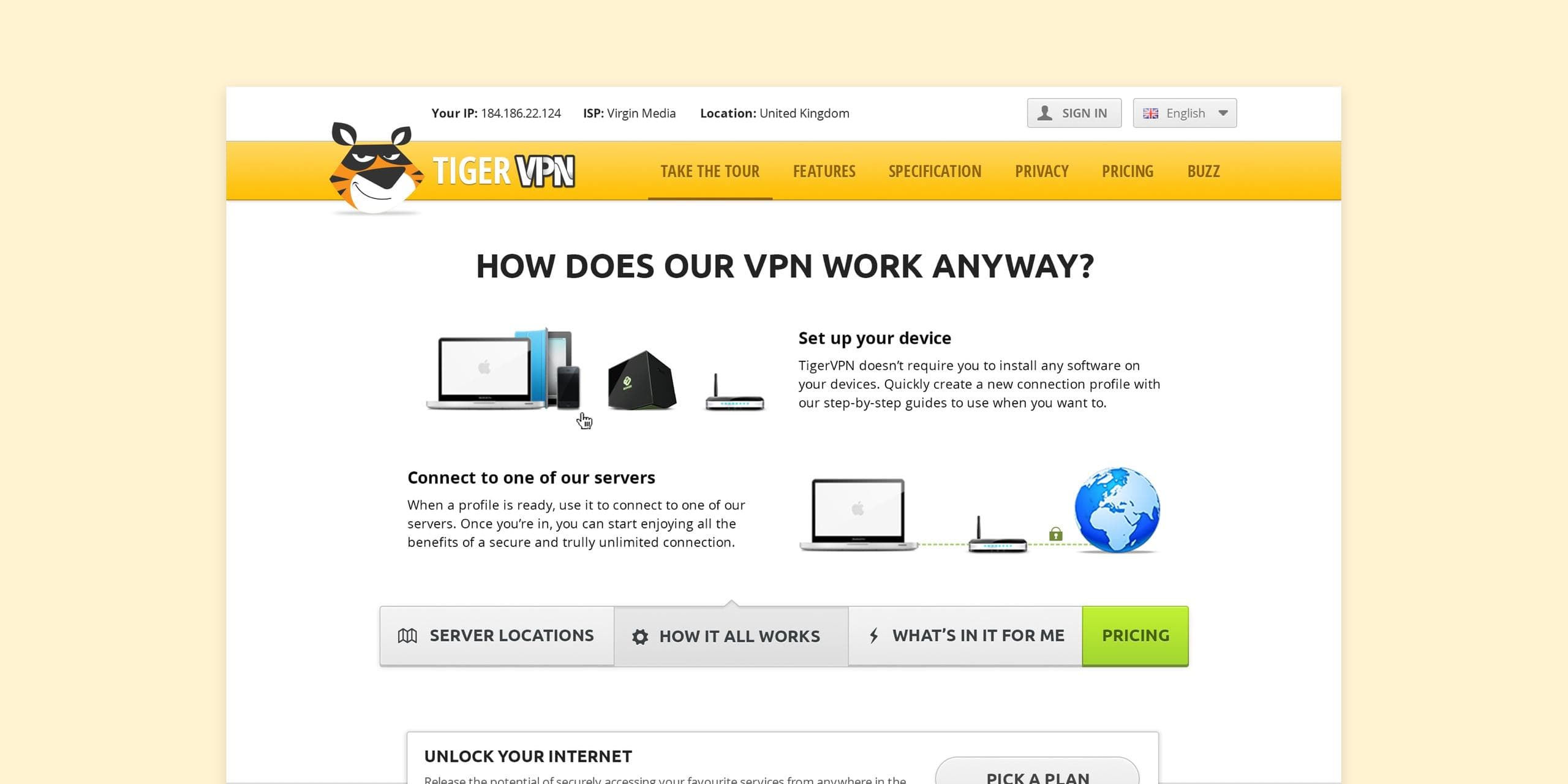 "These guys are pixel perfectionists. Working with MADBIT was a charm as they understood what we wanted to achieve and even suggested design and usability adjustments that we did not anticipate."

—Sebastian Scherl, CEO of Tiger at Work

Do you have a project for us?